Patients with multiple severe and significant chronic conditions have an elevated risk of high-cost care setting admissions and account for approximately 50% of total care spend for ACOs and health plans. Care coordinators must often wait 60-90 days for claims data to identify and manage the high-risk patient population, resulting in delayed care opportunities, increased operational costs, and poor outcomes for high-risk patients.
Rising Risk, a feature of our Pings solution, helps providers identify emerging high-risk and multi-visit patients in real time and offers a workflow to better manage their care and costs.
How does Rising Risk work?
Using our unique, real-time data, we will offer an end-to-end solution that identifies high-risk and rising risk patients for targeted post-discharge follow-up and outreach.
Identify your rising risk cohort in near real-time 
Conduct targeted post-discharge outreach to successfully enroll patients in care management programs and get them the follow-up they need 
Improve patient outcomes for your rising risk cohort while achieving significant cost savings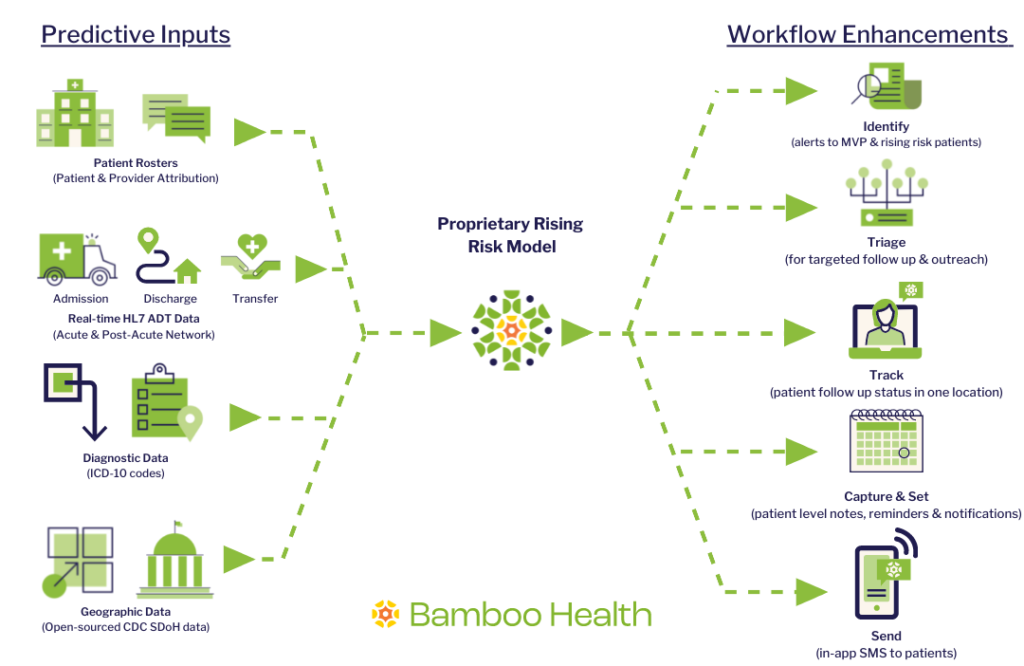 Client Example:
One of our large hospital system clients that consists of 22 hospitals with ~140 active patients uses Rising Risk to concentrate on multi-visit patients (MVPs). By doing so, they were able to:
Find ~600 patients that accounted for 90% of readmissions and a large percentage of total spend
Reduced bill charges for MVPs by 51%
Which translates to $77.5M in savings in one year and >$100K per patient per year.