The past few weeks have been an exciting time here at Bamboo Health. From November 13-16, our team attended HLTH 2022, one of the biggest and best events showcasing industry leaders as they innovate towards the future of healthcare.
With the command of a grand stage like HLTH, we set out to make a big splash in Las Vegas. At the event, we debuted our revamped brand to stakeholders across the healthcare ecosystem, unveiled our redefined vision to create a country where no patient goes unnoticed, and so much more.
Here's a quick breakdown of everything we delivered at HLTH 2022.
Brand Evolution
As we usher in a new era here at Bamboo Health, we revealed our newly defined category and approach to care coordination.
With our new Real-Time Care Intelligence™ category, we're able to deliver actionable insights and clinical decision support tools—in real time and in clinical workflows—that enhance behavioral and social health for patients and members across the country.
"Our innovative platform leverages billions of data points to deliver Real-Time Care Intelligence that supports clinical decision making and improves health outcomes across care settings by making it understandable, relevant and actionable. I can't think of a more important initiative in today's fragmented healthcare ecosystem."

–CEO Rob Cohen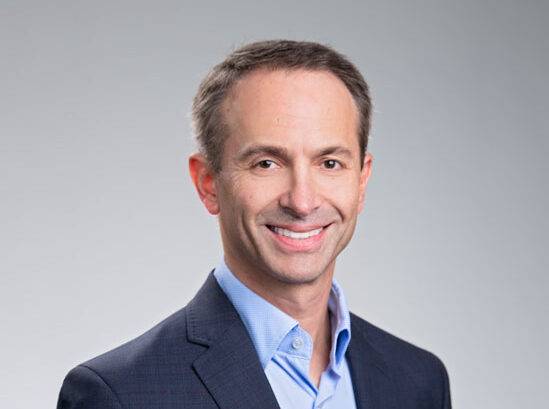 To learn more about how our Real-Time Care Intelligence category delivers actionable insights to enhance physical, behavioral and social health, click here.
In addition to the announcement of our new category, we also introduced CareFlow™. We define CareFlow as the collective benefit of the Real-Time Care Intelligence we deliver through our innovative suite of solutions and the industry's largest care collaboration network. By delivering CareFlow, we can ensure no moment in a healthcare journey goes unnoticed, driving better experiences, better outcomes and better healthcare.
To learn more about how CareFlow is the antidote to the fragmentation and friction holding healthcare back, watch our video.
By announcing Real-Time Care Intelligence and CareFlow to the world at HLTH 2022, we shared how we are positioning ourselves to make whole-person care a reality.
New Product Announcements: Rising Risk & Care Gaps
At the conference, we unveiled our newest solutions to the public: Rising Risk and Care Gaps.
Rising Risk, which uses our Pings platform (a national network of ADTs), equips providers and care coordinators with real-time prioritization of emerging high-risk patients and patient engagement tools to streamline follow-up workflows.
Our Care Gaps solution helps health plans and providers surface and close care gap opportunities, identify key drivers for engagement and prioritize focus areas to deliver better outcomes and improve quality measures.
Respectively, these two new solutions help organizations smooth transitions of care, reduce healthcare spending and, most importantly, drive better outcomes for all.
Visit our Rising Risk and Care Gaps solution pages to learn more.
UCSF Award Finalist
On November 14, Bamboo Health was announced as a top four finalist for Best Class in the Mental & Behavioral Health category for the University of California San Francisco (UCSF) Digital Health Awards for our Crisis Management System.
UCSF received more than 1,250 applications from healthcare technology companies across 10 different categories. Submissions were judged by a panel of experts, including leaders from organizations such as Cleveland Clinic, Google Cloud and American Medical Association.
Our Crisis Management System connects crisis call center professionals, mobile response teams and treatment providers to expedite access to quality care for individuals in need of behavioral health treatment.
To learn more about how states can leverage our solution, visit the Crisis Management System page.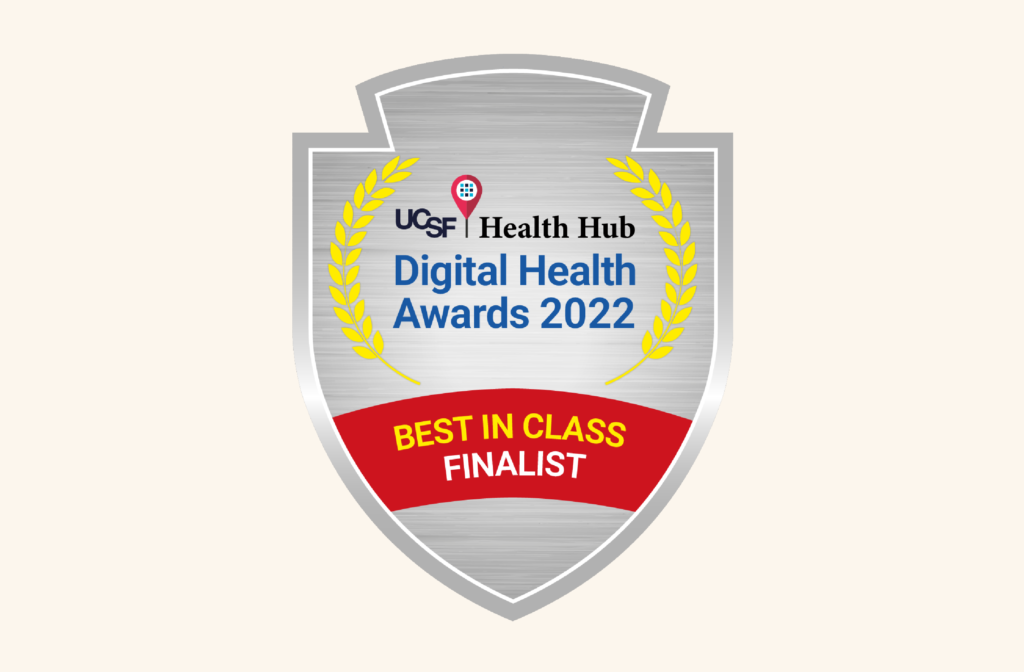 Health Equity Impact Program Chat
Our very own Chief Clinical Innovation Officer Nishi Rawat led an impactful and innovative conversation on the HLTH Impact Stage. Dr. Rawat served as the moderator for "988: Opportunity for Equitable Behavioral Health Access?" alongside Madhuri Jha from the Satcher Health Leadership Institute and Brandon Johnson from Substance Abuse and Mental Health Services Administration (SAMHSA).
Attendees stopped by the pavilion to listen to the discussion around 988's impact on expanding behavioral health treatment for underserved populations as part of HLTH's Health Equity Impact Program.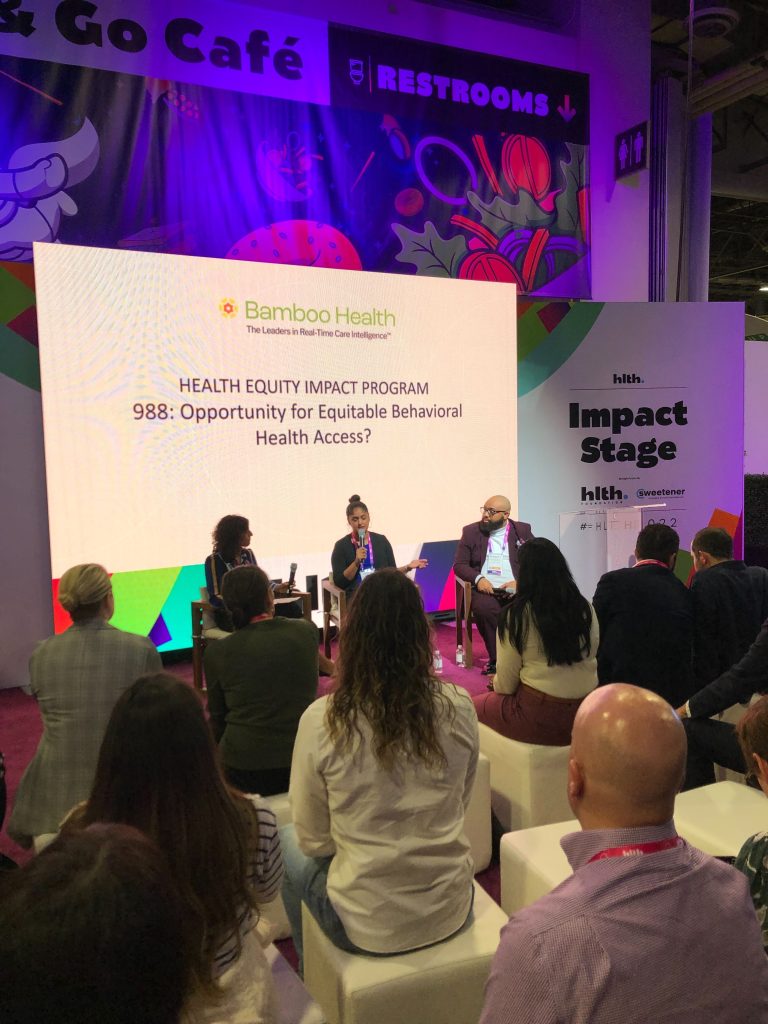 We were honored to connect with many customers, colleagues and industry leaders at this year's HLTH event. We look forward to the year ahead as we work towards making whole-person care a reality. If you would like to speak with us about your or your organization's care coordination and care intelligence efforts in 2023, contact us today.